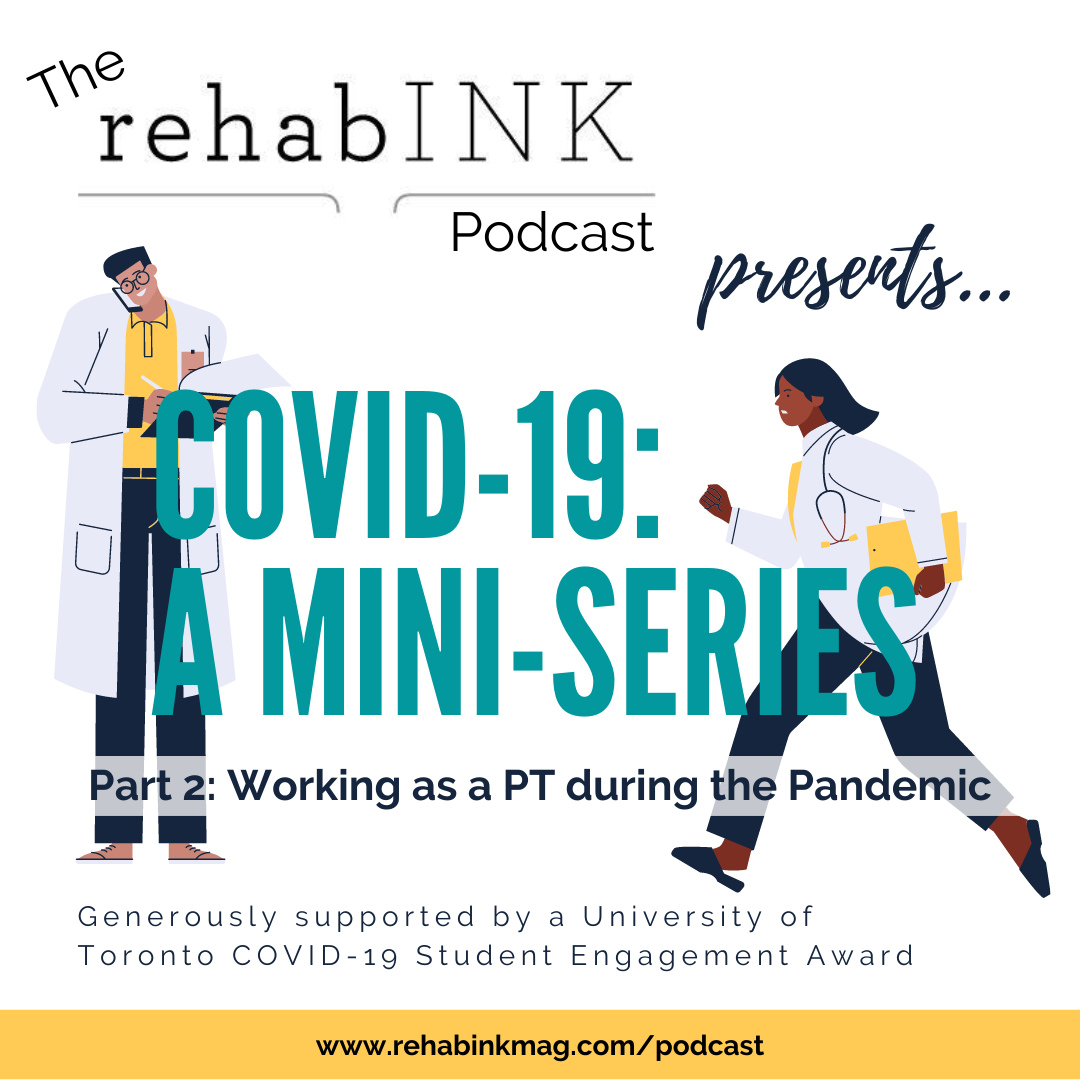 Mikaela & Kyla have a virtual sit down with fellow PhD student, Michelle Legasto, about her experiences working as a PT during the pandemic. Michelle shares how she coped with working in a new environment, the unique challenges she faced, and strategies that she and her colleagues used to maintain their own mental health.
Episode Credits
Podcast Hosts: Mikaela Stiver & Kyla Alsbury
Executive Producer: Kyla Alsbury
Production Team: Mikaela Stiver, Kyla Alsbury, & Lucas Crosby
Audio Editors: Mikaela Stiver & Kyla Alsbury
Music: Kyla Alsbury & Kyle Nealy
Promotional illustrations: Mikaela Stiver
Featured Speaker:
Michelle Legasto, PT, MScPT, Hon. BSc.